About D&B Allen Insurance Agency, Inc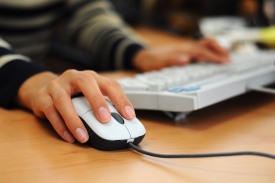 Our Mission
We desire to provide the best customer service possible and to be ever mindful of the needs of our clients. We make decisions based on what is the best for the ones who keep our doors open. Our success has stemmed through the desire of making a positive difference in the community by bettering the insurance experience.

Our History
D&B Allen Insurance Agency, Inc was established on 3/17/2010. We started with an uphill climb in mind, as the industry is changing faster and the competition is stronger than ever. However, we were blessed to have a membership opportunity with SANNY, Inc. They are known as a satellite agency and with their membership; it gave us access to 24 different reputable insurance companies. Which allows us to have apporoximately an 80% hit ratio on quote opportunities. We have grown steadily for the last 9 years.
The industry may be ever changing but the practice of ethical business should never change. That is what you will find in this office. We have grown through the good we have done for others and the reputation we have earned.